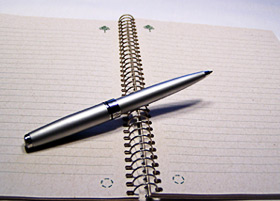 Why do I need title insurance?
Buyers and lenders in real estate transactions want to know that the property with which they are involved is insured against certain titledefects. Title companies provide this needed insurance coverage, subject to the terms of the policy, which benefits the seller, buyer and lender.
How often must I pay the title insurance premium?
Your title insurance policy is good for as long as you and your heirs own the property with the payment of only one premium.
Why are separate owner's and lender's title insurance policies issued?
Both you and your lender will want the security offered by title insurance. You will want to be certain your home is yours, all yours. Your lender is looking to insure the enforceability of their lien on your property.
What is a Preliminary Report?
A preliminary report is a report prepared prior to issuing a policy of title insurance that shows the ownership of a specific parcel of real property, together with the liens and encumbrances thereon which will not be covered under a subsequent policy of title insurance. It is important to note that the preliminary report is not a written representation as to the condition of title and may not list all liens, defects, and encumbrances.
What is an escrow?
An escrow is the process which was developed to handle, by a neutral third party, the transfer of funds and documents from one party to another upon the occurrence/performance of a specified event/condition.
Why do I need an escrow?
An escrow will provide you with a guarantee that no funds or property will change hands until ALL of the terms and conditions have been followed.
What are common ways of holding title to real property in California?
Sole ownership:
a single man/woman; an unmarried woman/man; a married woman/man as her/his separate property; a registered domestic partner as his/her separate property.
Co-Ownership:
Joint tenants, as in: husband and wife, as ______; a single man and a single woman as _____; a married woman as her separate property and a single woman, as _____; registered domestic partners as _____.
Community Property, as in: husband and wife, as _____; domestic partners, with California ________rights… .
Community Property with Right of Survivorship, as in: husband and wife, as _____; registered domestic partners, with California _____rights… .
Tenancy in Common: a single man, as to an undivided ½ interest and a married man as his separate property, as to an undivided ½ interest, as tenants in common.
What is a Living Trust?
Sometimes called an Intervivos Trust, the Living Trust is created during the lifetime of the Settlors (as opposed to being created by their Wills after death) and usually terminates after they die and the body of the Trust is distributed to their beneficiaries.
Can a Trust hold title to real property?
No; the Trustee holds the title to the real property on behalf of the Trust.
What do I do if I have lost my original deed to my property?
The deed, when recorded, became a permanent part of the County property records. You may obtain a copy of your deed from the County Recorder or from a local title company.
I just paid off my mortgage; how do I get a new deed?
When a loan has been paid off a release document (Deed of Reconveyance), provided by your lender, must be recorded to clear your title. You do not get a new (Grant) Deed for your property.
What is a CC&R?
The expression "covenants, conditions, and restrictions," colloquially referred to as "CC&Rs," is commonly used as a reference to limitations or qualifications on land use imposed in a conveyance or other instrument within the chain of title to land.
What is Documentary Transfer Tax?
This is a tax imposed by counties and/or cities on documents conveying land when the consideration or value (above mortgage/lien balances) exceeds $100. In California, the authorized tax rate is a minimum of $.55 for each $500 of value (or portion thereof).
What is an easement?
An easement is an interest in land of another, entitling the holder of the easement to a limited use or enjoyment of the land in which the interest exists.